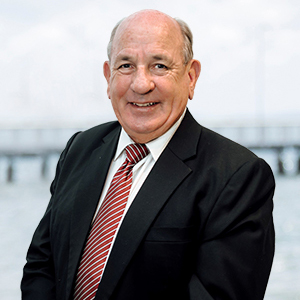 Des Hedger is a Licensed Agent and has been delivering the highest level of service and integrity to his clients for 17 years now. A committed professional with strong local knowledge, Des has one important goal and that is to deliver outstanding results that exceed his clients' expectations.
During his 17 years, Des has developed successful sales strategies, achieved exceptional prices for clients, has owned and operated his own real estate office and has even received national recognition among other awards. With over 40 years of selling experience altogether, Des fully understands the importance in achieving positive outcomes for all his clients. Des has a vast background in a multitude of industries and has strong management, marketing and negotiating skills.
Des's philosophy is to be the first in people, first in service and first in results and he would welcome the opportunity to put you first at Redlands Realty.
Des Hedger has been in the industry since 2002.
Cleveland's Rare Find
1 Bayshore Place, CLEVELAND
This property is currently not available.
The superb design of this spacious, beautifully presented home is focused on...
Beds:
4
Baths:
3
Car Park:
2
Beds:
4
Baths:
3
Car Park:
2