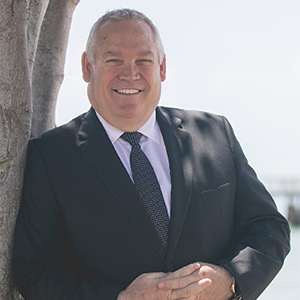 Bill Jee has long been associated with the local area, having resided in various Redlands suburbs over the past 28 years. Bill, along with his wife Amanda endeavored to raise their two sons in an environment they felt suitable for their young family. His strong interest in Real Estate began when he built his first home in Birkdale. Since then, he has purchased, built and sold a number of properties within the Redlands.
Bill has worked actively in the sales industry for most of his professional career, and started his Real Estate journey in 2001. By this stage, he had built and sold his 3rd family home in the area, and developed an eye for detail with the sale process. After numerous first hand encounters buying and selling, he wanted to make a difference to the business.
Bill Jee's Real Estate career continues to soar with his professional approach and genuine nature as he believes those crucial aspects are the key to his success. He enjoys providing the very best service to his clients in the Redlands area and looks forward to continually helping people buy and sell property.